Samsung Galaxy S10 5G is now available! But…
South Korea, for now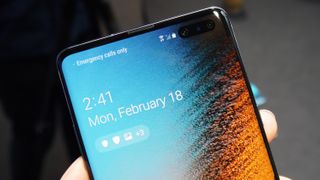 S10 5G Cases
Once Samsung launched the Galaxy S10 range there was one phone it announced that wasn't released with the rest – the Samsung Galaxy S10 5G. But, the phone is now available for buying, if you live in the correct place.
Samsung officially confirmed the release of the device in a post on its newsroom, stating that it's available to buy in South Korea immediately, even though there's no word of an international release.
What do we know about the Samsung Galaxy Fold
What 5G phones can we expect?
This is what we thought about the Samsung Galaxy S10 5G
The Samsung Galaxy S10 5G was launched to tie into the release of South Korea's 5G network, one of the first consumer 5G grids in the world ahead of similar networks launching in various other countries.